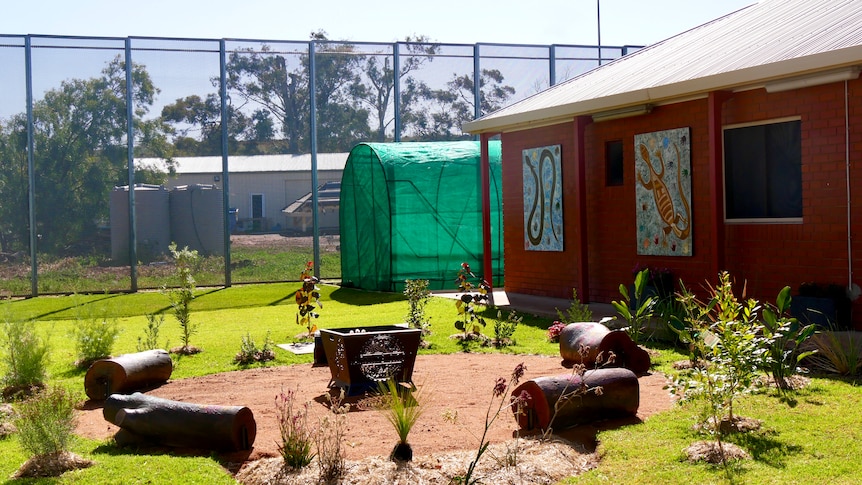 Spinning circles in NSW prisons aim to reduce Aboriginal incarceration rates
With one of the highest percentages of Aboriginal inmates in New South Wales, Broken Hill Correctional Center benefits from the introduction of son circles.
Key points:
Wire Circles are deployed across the state in men's and women's prisons
The program is designed to create a better connection to the culture
New South Wales Minister of Corrections visited Broken Hill Institution
The program was touted as a way to better connect Indigenous inmates with their culture, with each other, and ultimately reduce Indigenous incarceration rates.
Son circles are set up across the state in both men's and women's prisons.
In Broken Hill, a wire circle was built by inmates in the men's section in 2021, followed by the women's section this year.
Improve communication
Broken Hill Correctional Center education services co-ordinator Kim Vodic said she could see the difference the wire circles were making for those behind bars.
"The inmates really love it and they've taken ownership of it," she said.
"I think they naturally gravitate there."
Inmates use it for a variety of reasons, including to quash personal conflicts and discuss their own vulnerabilities.
"Generally people want to communicate with each other and sit in a circle. It just creates that space and the possibility of two-way communication," Ms Vodic said.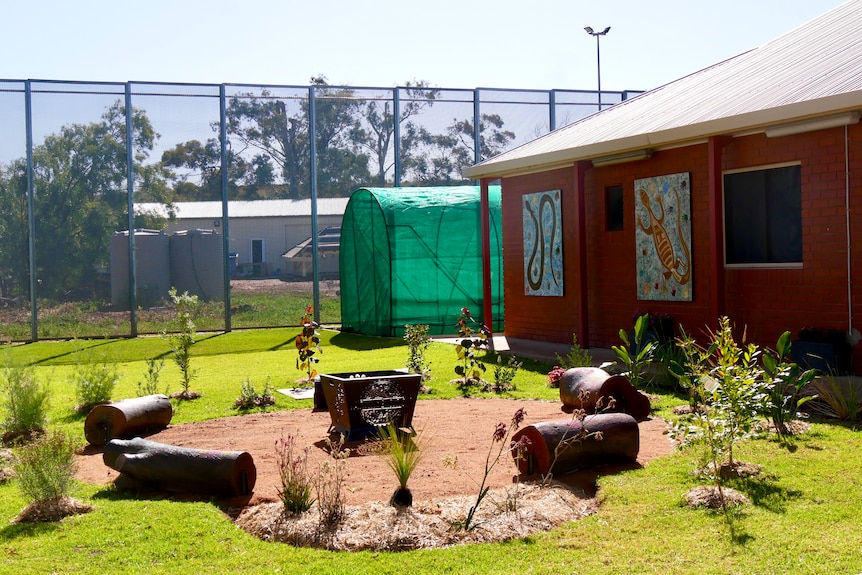 "A memory of the house"
Prison staff have received many comments from inmates on how they can improve the space to make it feel like it is in the countryside.
"They talked about how they would like to have sand in the circle…just so they could take their shoes off and be on the sand in the creek.
"It's kind of like a keepsake from my home," Ms Vodic said.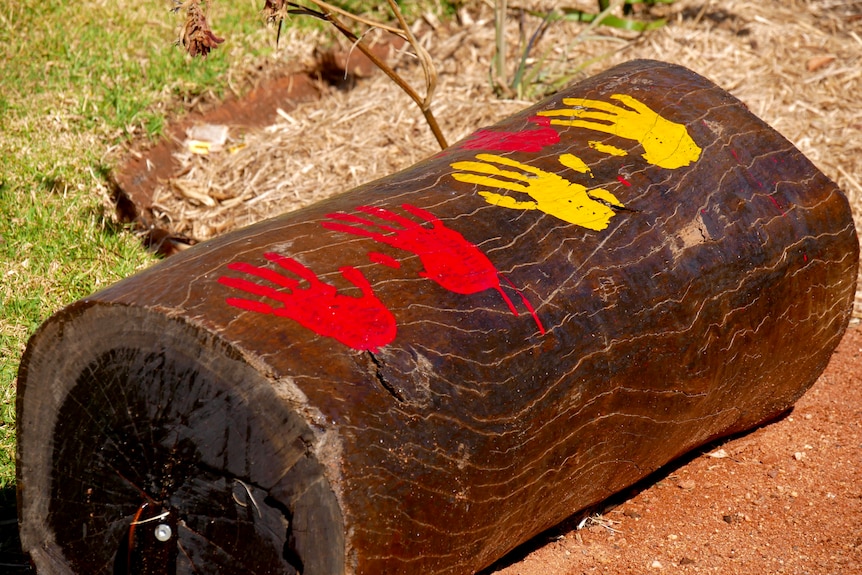 Create beauty
Part of the wire circle project was to introduce the paint in the center.
"We were able to use the skills and that connection to the culture that a lot of Aboriginal people have and we created some beautiful murals," Ms. Vodic said.
"So they've created beauty in a place where it was pretty sparse to begin with…now it's a place where you're surrounded by something beautiful."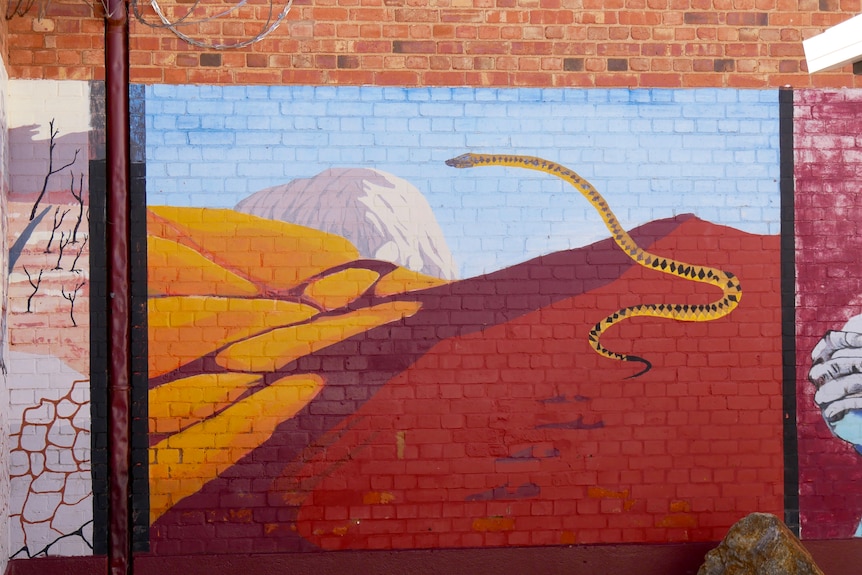 An opportunity to adapt
Commissioner of Corrections Kevin Corcoran and New South Wales Minister of Corrections Geoff Lee recently visited the facility.
Mr. Lee said the sad reality is that Indigenous people are overrepresented in the state's prison populations and this project aims to improve outcomes.
"It gives us the ability to adapt in a culturally sensitive way to some of their needs and how we actually explore some of these dilemmas that affect them," he said.
"A lot of people come from pretty tough backgrounds that we see."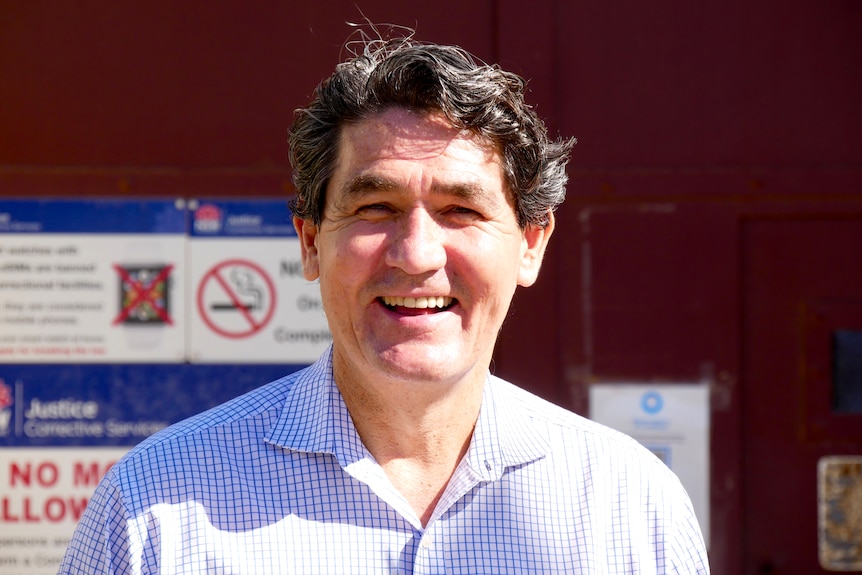 It follows data from the Bureau of Crime Statistics that shows the number and overall percentage of Indigenous people behind bars increased from June 2019 to June 2022.
Indigenous women make up 40% of the state's female prison population.
Mr Lee said he wanted to give Aboriginal inmates the chance to change the way they think and behave, to reduce the risk of recidivism.
"We don't want them coming back here to be completely candid," he said.
"We want people to do their time…hopefully we teach them certain skills, give them work to do, and when they leave, they become productive members of society."
Commissioner Kevin Corcoran said several other programs would be rolled out in an effort to reduce the number of Indigenous people in prison.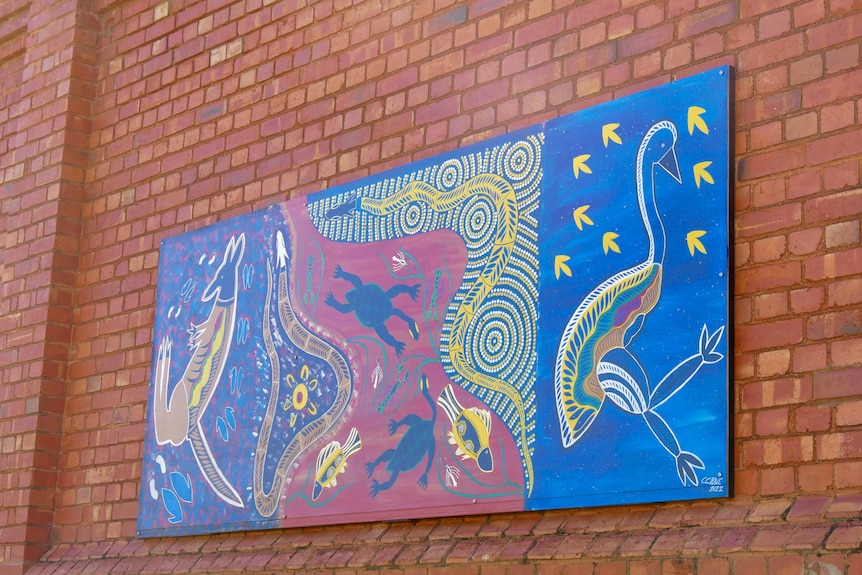 "In other prisons where it is appropriate, we will consider having many other culturally appropriate programs that we will be putting in place over the next few years," he said.
Ms Vodic said she hoped the wire circles would be sustainable in the long term.
"The opportunity to be able to connect with the culture, I think helps remind people of who they are, where they belong," she said.
"To learn more about themselves, their families, their traditions, and I think in the long run my hope would be that it would help with rehabilitation."