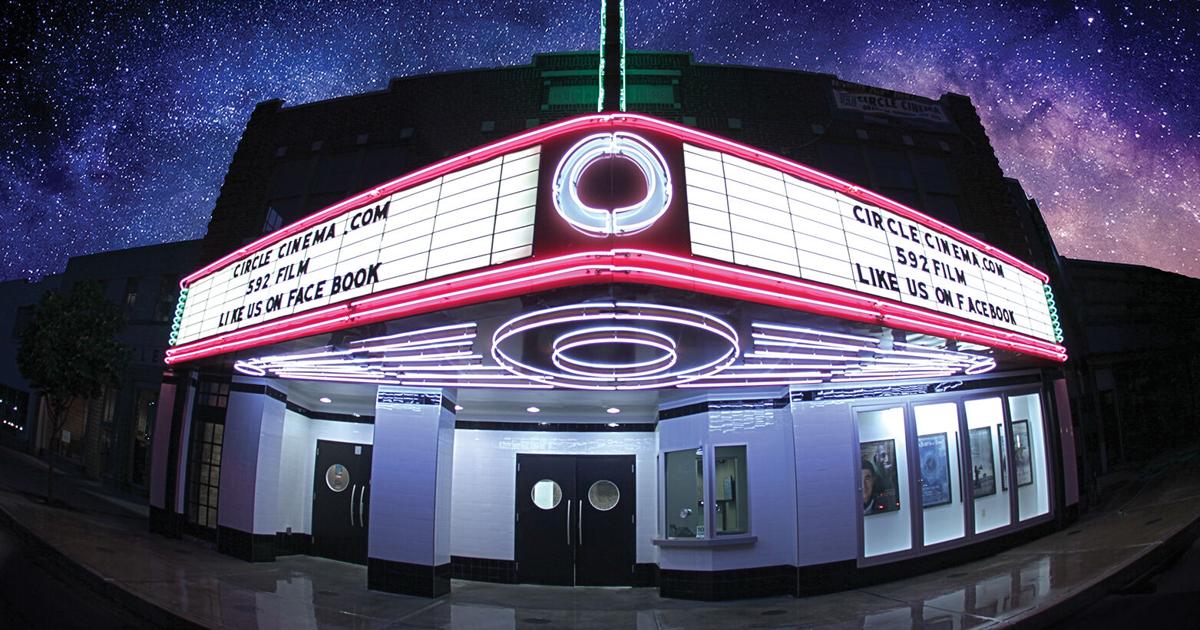 Showing in October at Circle Cinema | City office
[ad_1]
Circle Cinema Membership Celebration
4-7 p.m., Oct. 6
Be a part of Tulsa's iconic cinema – learn all about the benefits of Circle Cinema membership during a free afternoon of entertainment. Courtesy snacks and drinks will be provided, meet fellow moviegoers and Circle members, and catch a glimpse of all the big movies and events coming to Circle Cinema this fall and winter, including major films in contention. FREE ENTRANCE.
Nosferatu at 100
Celebrate the 100th anniversary of the silent classic that launched the horror genre with special screenings throughout October. FW Murnau's Stars "Nosferatu" Max Schreck as the vampiric Count Orlok, and the feature film will be presented with different styles of live scores to see him like never before.
9 p.m., Oct. 3, 16:
"Nosferatu" with live score from the Tulsa composer
Dustin Edward Howard with support from Play Tulsa Music. Dustin's eerie looping synths mixed with ethereal lights and fog will bring out the horror aspects of the film, accentuating all the things that jostle in the night.
8 p.m., October 29:
"Nosferatu" featuring a live score from Austin-based experimental folk rock band the Invincible Czars. The six-piece band will transport viewers back 100 years via an age-old tale accompanied by a chilling, modern score with an impressive taste blending traditional acoustic and current electric instruments.
"Billy Joel Live at Yankee Stadium"
7:30 p.m., October 5; 3 p.m., October 9
On the occasion of the 50th anniversary of Billy Joel, the pianist is coming to the big screen for a special two-night fan event. Joel's legendary 1990 concert at Yankee Stadium in the Bronx is one of the greatest concert movies of all time. Shot on 16mm color film, the original concert was meticulously remixed and edited in stunning 4K with Dolby Atmos audio. The newly edited version includes a never-before-seen performance of "Uptown Girl" as well as interviews with Joel and behind-the-scenes footage from the production of the event.
"Black glasses"
Opens for daily screenings October 14
Dario Argento, legendary Italian horror director of "Suspiria" and "Deep Red", returns with his first feature film in 10 years. Diana, a young woman who has lost her sight, finds a guide in the person of a Chinese boy named Chin. Together they will track down a dangerous killer through the darkness of Italy.
"The Hidden Fortress" (1958) presented by CineDOOM
8 p.m., October 27
See the movie that inspired "Star Wars." Akira KurosawaThe 1958 action classic "The Hidden Fortress" returns for one night only with the CineDOOM series sponsored by the Tulsa Artist Fellowship. Special presentation by Blackhorse Lowe (CineDOOM curator, Tulsa Artist Fellow and award-winning screenwriter, director and producer). In the film, two greedy peasants lured by gold unknowingly escort a princess and her general through enemy lines.
Compiled by Ryan Thomas of Circle Cinema.
Visit circlecinema.org for pricing and more information.
[ad_2]
Source link