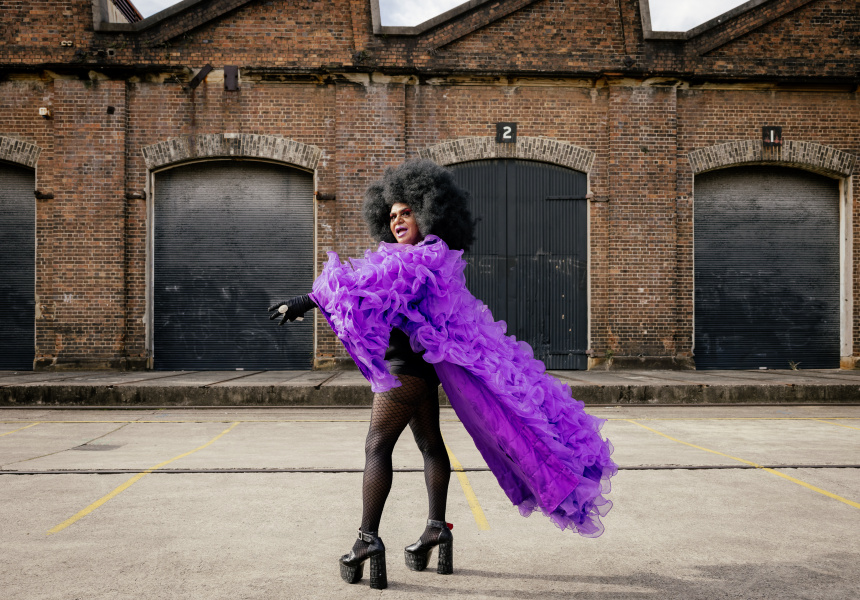 New Free First Nations Event – ​​Party Protest Remember is coming to Carriageworks
[ad_1]
The free First Nations multi-arts event features live performances, music, drag, weaving circles, installations, documentary screenings, a citizens' assembly and more.
A vibrant new multi-arts event featuring site-wide support of live music, performances, debates and visual arts designed to celebrate First Nations cultures, history and arts is coming to Carriageworks on November 12.
Party, Protest, Remember comes under the auspices of Carriageworks, First Nations Programs Director, Jacob Boehme (Narangga/Kaurna).
According to Boehme, this event comes in an important year for First Nations anniversaries. It celebrates the 50th anniversary of the founding of the National Black Theater and 50 years of Blak's excellence in the arts. Each artist is a beneficiary of this legacy embodying the spirit of these pioneering elders through their art, talent, voice and hope. It will also be an opportunity to let go after a few long years.
At 2pm on November 12, Protest will see Carriageworks present a forum led by Uluru Statement from the Heart author and activist Thomas Mayor. The community event will focus on the Referendum Council's call for a constitutionally anchored First Nations voice in Parliament through the Heart of Uluru Statement, giving the community an opportunity to present issues and debates. engage in a discussion about this historic event.
Then, at 4 p.m., Party will see Carriageworks host a free, precinct-wide, all-ages celebration of live music, performance, drag and First Nations visual arts. Three stages include a drag scene hosted by First Nations drag icon Nana Miss Koori and featuring performances by Josie Baker and Maria Kenny. On the main stage, live bands will include Nadeena Dixon and Izzy + Monks, as well as DJ sets from Benny Gold and Ebstar. On the experimental music stage hosted by Carriageworks' resident company, Moogahlin Performing Arts, acts will include DJ sets by Gee Whiz and Troy Russell & Tim Gray.
There will be exhibitions of ceramics, fashion and painting by students from Solid Ground, the major initiative of Carriageworks and Blacktown Arts Center which provides education, training and employment pathways for young First Nations Australians Nations at Redfern, Waterloo and Blacktown. Visitors can participate in weaving circles led by Aunty Karleen Green and Henrietta Baird where they can create a wearable to take home, and performances by Jannawi Dance Clan.
A pop-up restaurant at Warakirri by Indigiearth, a 100% Indigenous owned and operated cafe, will serve dishes made from local ingredients. Additionally, there will be a dry bar featuring Sobah, Australia's first non-alcoholic craft beer, and an activation by Dhuwa, Australia's first Indigenous owned and operated coffee brand. The theater bar will also be stocked with local Archie Rose cocktails and Atomic beers.
See more details on Party, Protest, Remember.
Broadsheet is a proud media partner of Carriageworks.
[ad_2]
Source link