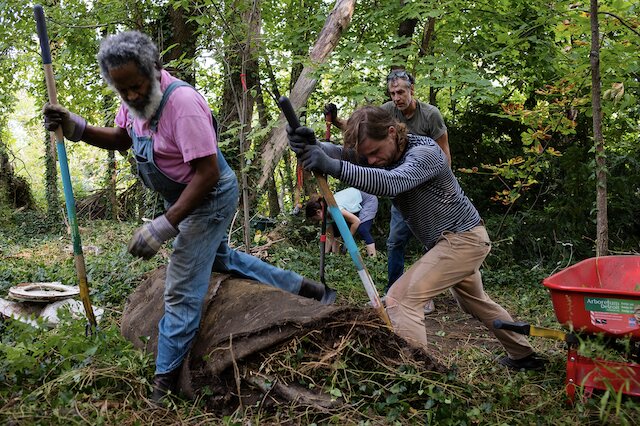 Circle Forest Restoration Paves the Way for Community Growth in Detroit's Poletown East
[ad_1]
Not so long ago, circular forest at 3301 E. Palmer St. in Detroit's Poletown East was a place some people would have found too off-putting to visit. Dirty toilets, swimming pools, soiled beds and old carpets are just some of what lay buried and forgotten amidst a tangle of neglected trees and vegetation and piles of debris. Today, thanks to a native habitat restoration project, what was once 1.3 acres of vacant and unusable land has turned from an eyesore into a valuable community asset.
"The land was really overgrown in a way that was pretty scary and not really welcoming and inviting. There's an expression that goes, you can't see the forest for the trees. Well, we couldn't see the forest for waste," says Andrew "Birch" Kemp, president of Detroit Arboretum.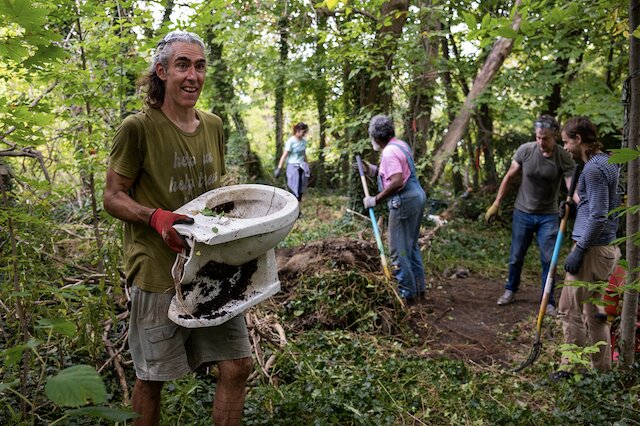 Andrew "Birch" Kemp was surprised by some of the cleanup findings at Circle Forest. Photo: Detroit Arboretum.
Kemp was a leading figure in the community comeback of Circle Forest, which was run in partnership with Future City of Detroit, and made possible by a grant from the National Fish and Wildlife Foundation. As a long-time resident of the neighborhood where Circle Forest is located, the project holds special significance for him, and Kemp is proud that its impact is already visible.
"It's now a place where people can come in, breathe and feel somewhere else," he says. "We have meetings there, camps are going on and the other day kids were sitting in the trees writing songs."
Revitalizing the 40-year-old forest was no easy task. Kemp explains that he sat on 12 vacant lots that had been "grossly neglected and abandoned for 30 years". The first stages of the project involved clearing a path and then assessing the already existing trees – which covered 30% of the land – that were already there.
"A lot of spaces in Detroit are forests because someone dumped a pile of concrete and they can't mow anymore, so the trees are standing up," Kemp says. "Suddenly there's this little forest at the end of a block. And it's great, but a lot of times they're just filled with trash, and the trees are sticking out of the trash."
Since April, Kemp and other project leaders have rallied the support of many local partner organizations and community volunteers. They joined forces to clear 60 meters of debris from the space the size of a football field.
"I call them garbage warriors, those people who came to do the heavy lifting with us, digging trash out of the ground and sweating it through really lousy, hard work," he says. "There was a vibe of people understanding that it was such a traumatized landscape. And, if we can do something to heal it, we're doing good."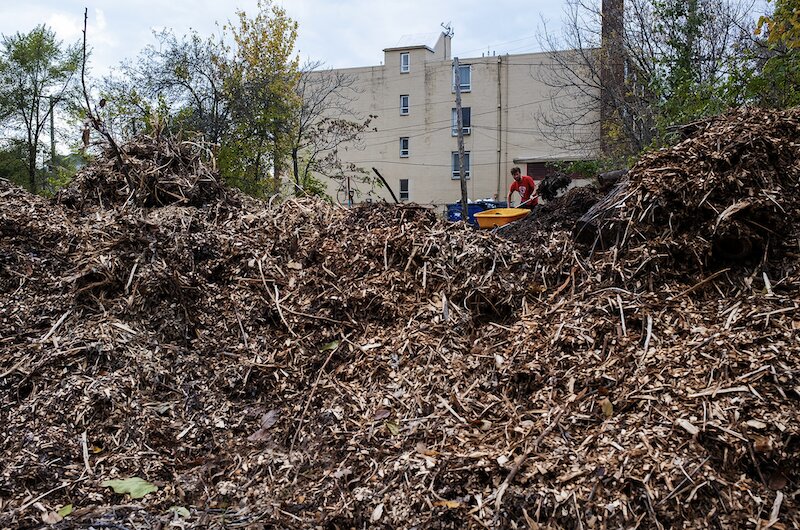 Photo: Detroit Arboretum.
Paving the way for community growth
Getting part of the toilet out of the ground during a Circle Forest cleanup event was "eye-opening and rewarding" for Mark Pervine, executive director of manufacturing for General Motors (GM). Earlier this year, Pervine was part of a 15-person corporate contingent that pulled everything from the ground, from weeds to dressers. One of the GM sites he manages is Factory Zero, so giving back to the nearby community is especially important to him.
"I saw it as an opportunity to support our residents. When we can make a difference in the lives of our residents, we support the growth and future talent pool of our region," he says. "Residents become employees, so working for a good cause that supports neighborhood prosperity is a win-win situation."
He adds that he looks forward to seeing how Circle Forest's growth unfolds over time. The potential for the project to have a ripple effect across the region is something he has pondered since his first experience in the field.
"When you see something like Circle Forest you feel more positive about an area rather than seeing clumps of dirt and trash. It signals that this is a community that is in the process of up, not down," Pervine says. "I would like to see the project continue to move down the block, continue to move to other blocks and areas, and just revitalize the land a little at a time."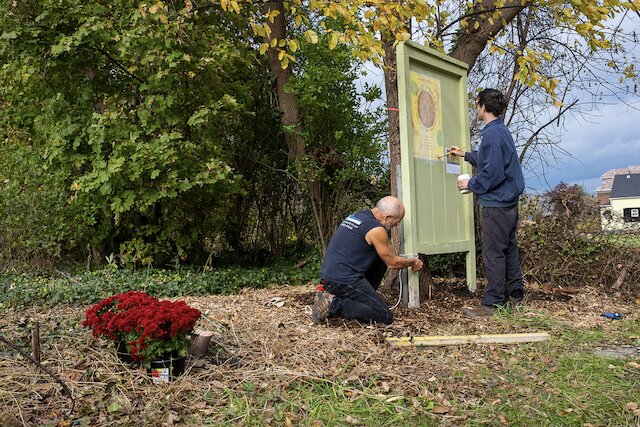 Photo: Detroit Arboretum.
Help other neighborhoods turn the page
According to Patrick Crouch, director of landscape innovation for Detroit Future City, there is great potential for the project to be replicated. Circle Forest, he says, could be a model for learning and inspire the growth of other communities.
"Maybe not all communities can do it on the same scale. Some may want to do it on a larger scale, some on a smaller scale," he says. "We'd like people to come see some of the lessons we've learned and think of ways to apply them in their own communities."
Crouch adds that he hopes Circle Forest will serve as an accessible space where people can connect with the natural world. He explains that often Detroiters think of nature as something that requires traveling far up north or being separated from an urban location.
Additionally, while making it clear that he might "paint with a broad brush," he says people of color are often not comfortable or feel welcome in some rural communities.
"Making sure there are spaces where people can be exposed to nature without having to find transportation or go to places where they might not feel welcome, I think it's a really important thing," says Crouch.
Over the next few months, community planting events will continue to be announced. The forest itself is not contiguous – people have to cross the streets, sometimes in the middle of very fast traffic. Thus, paths are created that will allow people to enjoy a one-kilometer walk without having to go out on the roads. Connecting several community green spaces will benefit all neighbors – and especially residents of an adjacent health and rehabilitation centre.
"If you can walk even half a mile, you just relax in a different way. You can sit on a bench and watch the birds. Your heart rate drops in a different way and you breathe deeper," says Kemp. "It's a lifestyle, and it's one every Detroiter is entitled to."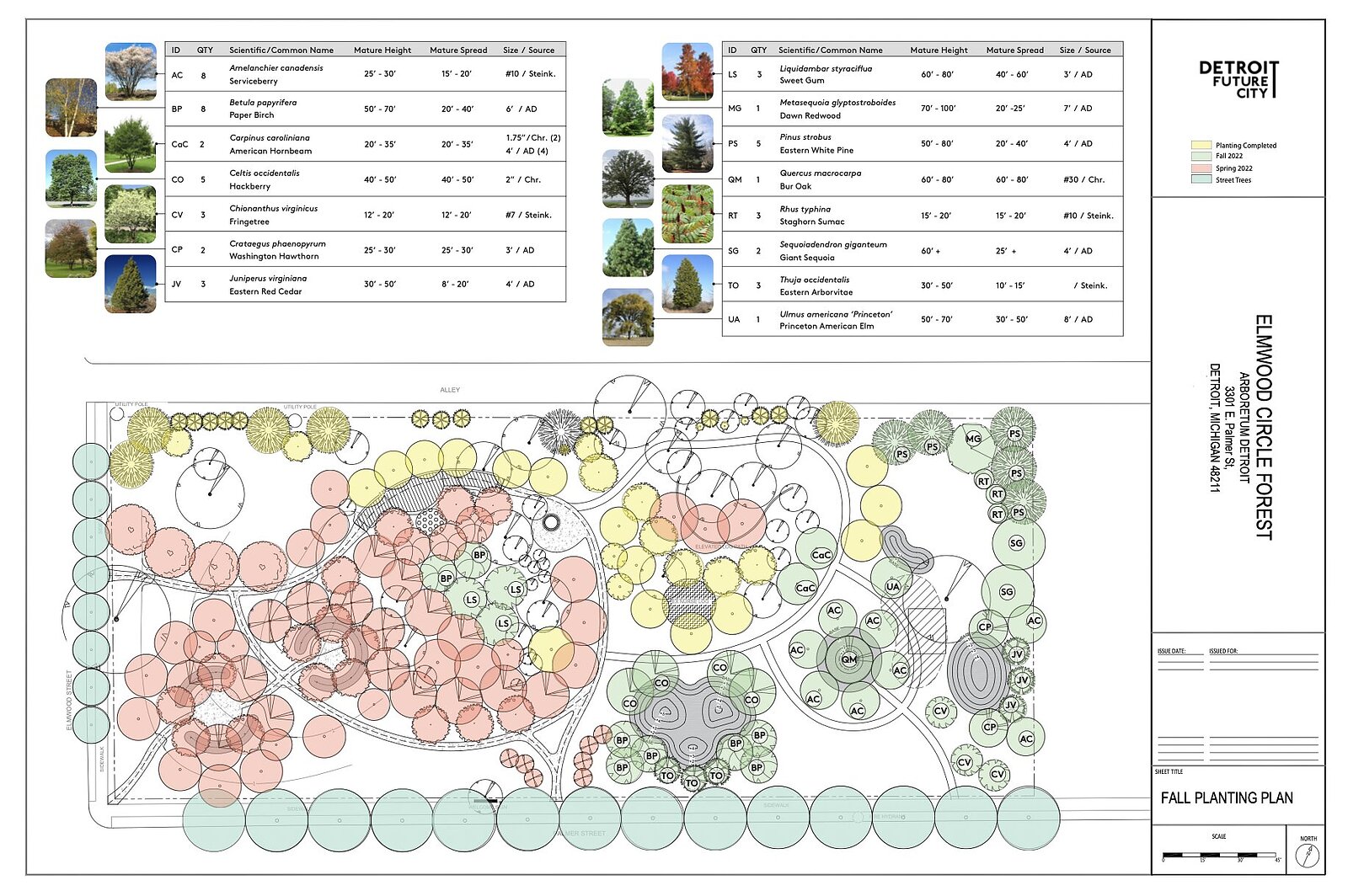 [ad_2]
Source link