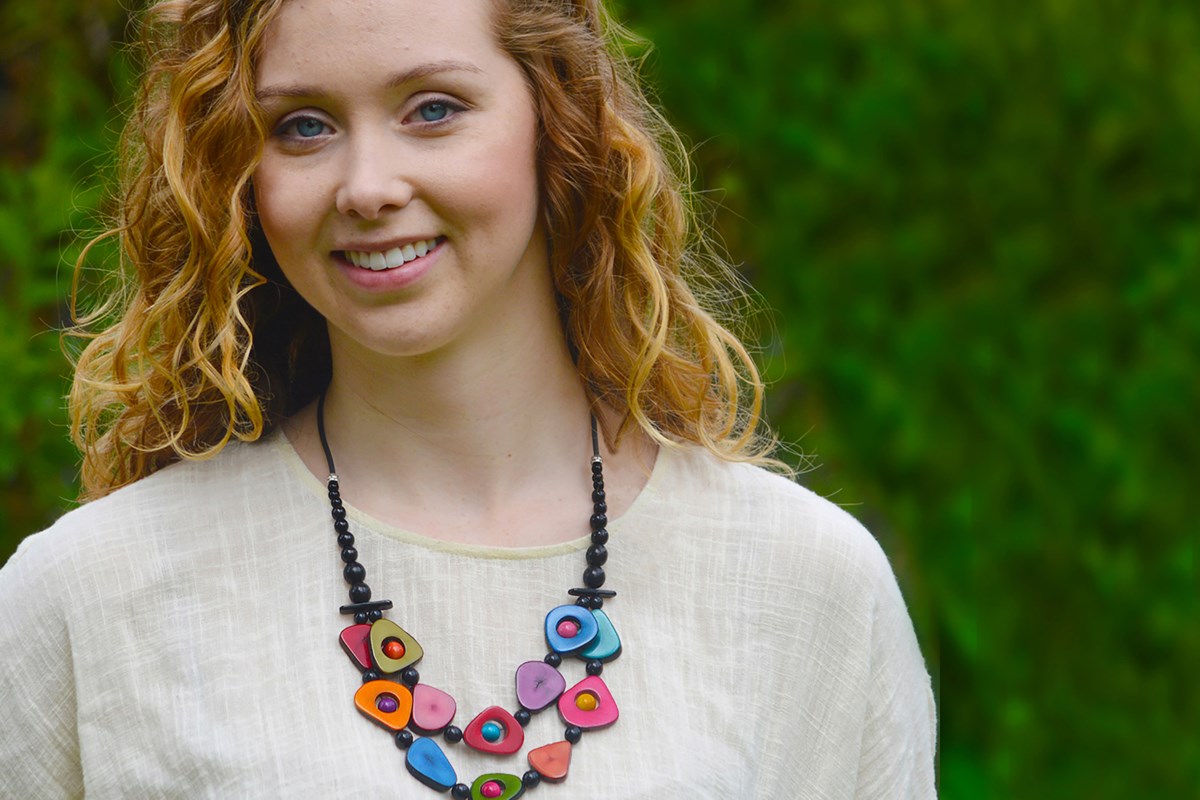 Circle Craft kicks off Christmas shopping season
[ad_1]
It's one of the first signs the holiday season is approaching: the annual Circle Craft Christmas Market. Returning for its 45th year, the market takes place on November 10.
It's one of the first signs the holiday season is approaching: the annual Circle Craft Christmas Market.
Returning for its 45th year, the market will take place from November 8 to 12 at the Vancouver Convention Center West where more than 300 artisans selected by a jury from coast to coast will sell their clothing, pottery, woodworking and metalwork. , blown glass, jewelry, toys and more.
As always, the craftsmen of the Côte-Nord are well represented among the long list of participants and several familiar faces return for another season.
Craftsmen from North Vancouver include: Honey Canada needle and wet felting designs; handcrafted ornaments by Kenfolks; recycled and dyed clothing Dahlia Drive; Moojoes Outdoor Equipment; Treats Designs tagua jewelry; PS Designs Baked Functional Art Glass; Lorna Moffat Design glued sewn textiles; Rain goose textiles; traditional MiMi toys; paintings by Iori Kokotailo; woodcuts by Reclaimed Print Co .; and Billy Would Designs salvaged jewelry and wooden accessories.
West Vancouver artisans making repeated appearances at the market include KO.ME Clothing; Chi's Creations silver and gold jewelry; gourmet sauces from chef Ann Kirsebom; and Ratatouille Designs fine linen items.
Lions Bay artisans include sculptural painting and jewelry from MG Designs and original rubber art stamps handcrafted by The Old Island Stamp Company. And depicting Bowen Island, Russell Hackney Ceramics, Vancouver Playing Cards and Gnome Homes, characters, buildings and felt lamps.
In addition to the artisans 'stalls, visitors to the market will also find entertainment by local artists, demonstrations of craft techniques, competitions and the Budding Artists' Zone where emerging artists will present new works.
For the first time, senior Canadian fiber artist Sola Fiedler will demonstrate and teach the art of macrame. Also new this year, Circle Craft Market is partnering with the Vancouver Community College Fashion Program to produce a show.
Around 40,000 people visit the Circle Craft Christmas Market each year. The first market was held in 1973 at The Cultch in East Vancouver and the event has grown considerably over the past four decades.
The Vancouver Convention Center West is located at 1055 Canada Place. Market hours are Wednesday to Friday, 10 am to 9 pm; Saturday from 10 a.m. to 7 p.m. and Sunday, 10 a.m. to 5 p.m. Admission: $ 15 adults; $ 12 seniors and students; $ 11 each for groups of 10 or more.
Advance tickets and more information are available online at circlecraft.net.
[ad_2]
Source link